Work with Us
Leading online & onsite services





It's easy for hopelessness and despair to creep in when you feel your marriage slowly slipping away and you don't know what to do to change it.
We want you to know that there is hope. This can be an overwhelming time and you may not even know yet what you need. 
01
Counseling
If you are located in Texas. Sessions are offered in person in our Richardson or Frisco offices. We also offer sessions online for your convenience.
02
Coaching
If you are outside of the state of Texas, you will work with one of our skilled coaches. Sessions are virtual and available to anyone in the world.
03
Marriage INTENSIVE
Offered both in-person and online our Marriage Intensive program is accelerated deep-dive sessions for those that want a jump start on their marriage recovery journey. 
04
Marriage Rescue For One
If you spouse has said they want out and you want to save your marriage, our leading-edge program plus ebook will guide you through our 4 step process.
05
SPECIALTY SERVICES
We also offer Discernment Counseling, Sex Addiction treatment and trauma therapy.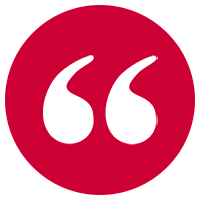 See what others are saying
"You ROCK, Miss Kim! Thanks so much for all the times you listened and all the great advice you gave me. I was headed for trouble in an abusive relationship and you showed me how self-destructive I was being! I didn't want to see how controlling he was because I loved him and "stupid girl" was not willing to see common sense. You showed me how to know the difference between loving someone and being infatuated. Now, I'm in a healthy, loving relationship. Think what I would have missed out on if we hadn't done the work together? You are amazing! Love and Hugs!" —CC in Plano, Tx
See what others are saying
"You ROCK, Miss Kim! Thanks so much for all the times you listened and all the great advice you gave me. I was headed for trouble in an abusive relationship and you showed me how self-destructive I was being! I didn't want to see how controlling he was because I loved him and "stupid girl" was not willing to see common sense. You showed me how to know the difference between loving someone and being infatuated. Now, I'm in a healthy, loving relationship. Think what I would have missed out on if we hadn't done the work together? You are amazing! Love and Hugs!" —CC in Plano, Tx