10 Ways to Rekindle The Fire In Your Marriage
December 6, 2019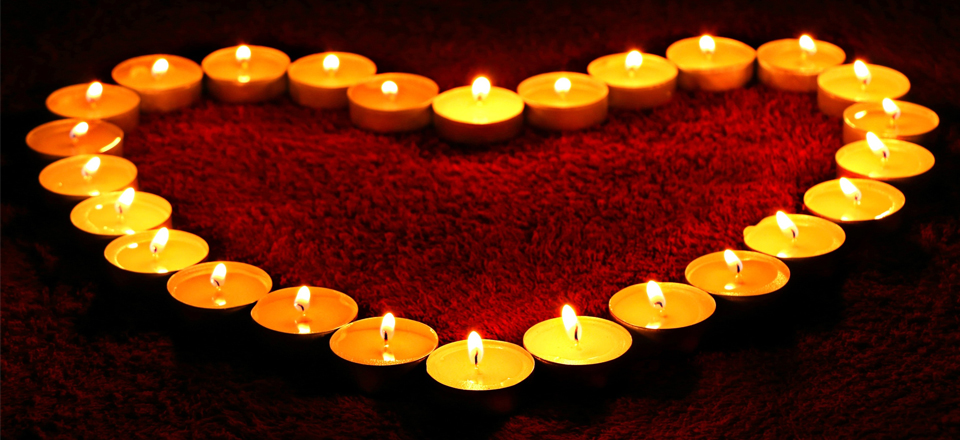 Sometimes, after living with someone for many years, perhaps raising kids, and paying taxes, it's easy to lose the passion in your relationship. Now I'm not talking about the passion you had during the honeymoon phase of your relationship, when you simply couldn't keep your hands off each other and neither of you thought twice about the other's annoying habits. We all know that  passion (lust) fades. I'm talking about a deeper passion and connectedness. One that comes from a mature love that grows over time.  
But let's face it, even in the healthiest of relationships, sometimes the passion slips. You find yourself simply too tired for sex after along day of work. Or, maybe you just feel like everything seems too familiar. Those phases happen to all of us. But how do you get out of them?
Here are ten ways to rekindle the fire in your marriage:
Alone time
This could be something simple like watching a movie on Netflix or drinking a cup of coffee together in the morning before the day gets crazy. It could also mean you both decide to take a trip to the lake this coming weekend. Whatever it is, if you have children, arrange for them to do other activities while the two of you take this time together.
Communicate
If there are things that are deeply concerning you in your marriage, let your partner know. Be open to hearing the same from your partner. The goal is to make the arrangement happier for both of you. If you both feel very charged, and neither one of you feels heard, you might want to consider therapy to help you address these in a constructive way.
Take care of yourself
I cannot stress this one enough! If you are feeling sick, tired, and annoyed constantly, then you are not taking care of yourself, and therefore cannot bring your best self to your relationship. You may want to consider getting more sleep, incorporating regular exercise, or giving yourself some daily downtime. I started this myself several years ago. Most days now, I find a quiet place and just sit and observe for 10 or 15 minutes, no electronics or books allowed. I found it challenging at first to just "be" for those few minutes. Now, I treasure each and every one of them.
Go on dates
It can be hard to actually go on dates when you're married, right?! Just like diet and exercise, regularly going on dates takes discipline and planning. Schedule it like you do a doctor's appointment. After all, this impacts the health of your marriage, so make it a priority! Whether it's dinner and a movie or a trip to the park, it will be so nice to actually have that time with your spouse. Cherish it.
Have sex
Though often thought of together, passion and sex are not one and the same. When the passion is high in your relationship, yes, you are more likely to be having plenty of sex. What I'm suggesting however, is to use sex to encourage more passion in your marriage. So get busy (wink!) and just try it! I should also mention…this is not about having the 'normal' amount of sex. Trust me, there isn't one. It's about determining the right amount for your relationship, and that will likely involve compromise. Rarely do I see couples with perfectly matched sex drives. Most couples have a higher desire and a lower desire partner. You can read more about that here. Whatever you do, don't let sex be a source of resentment or anger for either of you. If you are already there, get help.
Be thoughtful
Yes, men, you can woo some women by buying them flowers. It's especially touching if these flowers are their favorites. But it doesn't have to be flowers. It just needs to be thoughtful and something that is special to your partner. One of my clients in Boston recently shared with me how she didn't have gloves to wear when shoveling snow, and the next morning she woke up to a new pair of gloves her husband had left for her. She was thrilled by the gesture and said it truly made her heart skip a beat!
Feng Shui The Bedroom
Feng Shui is the Japanese art of organization to encourage positive energy in a room. This could be an opportunity for some minor adjustments in the bedroom. Specifically, they say that duality is key: two bed lights and two nightstands. Also, save your Netflix binge for the living room as electronics distract you from enjoying each other. I've also read where Feng Shui experts say red sheets inspire passion in your partner!  Hmmm. I'm wondering what John would think if he came home to red sheets?
Cook For (or with) Your Partner
If you are a good cook and you know it, your partner will appreciate nothing more than coming home to a meal cooked especially for them. Or if you both enjoy cooking, try a new recipe or learn a new cuisine. It's even better with wine and candlelight.
Shower Together
Any kind of physical contact with your partner can be sensual, and showering together, can be both a functional and sensual experience wrapped in one! You should expect your shower to take a bit longer than normal so I don't recommend this option if you are late for work. If you prefer a sensual experience without the water, try using a feather to trace your partner's body. 😉
Tease Each Other
Laughter feeds passion and done well, teasing can be fun, exciting and even sexy. Try to tease gently about something you know they'll find funny, because teasing gone wrong can be hurtful. The idea is to be playful but not focus on insecurities. John and I have several of these. I like to tease John that he's always losing his keys. He, in turn, teases me that I'm always moving them to a spot near the door (doesn't everyone put them there?). Playful teasing can create a bond when it's a little jest just between the two of you.
So here are my 10.  What would you add to the list? 
A lot of the therapy work I do is helping couples and partners understand what their contributions to the relationship are, and how they can start making changes for the better, specifically with communication. Specifically, when communicating with your spouse, it's important to make sure that you are not part of the problem, but part of the solution.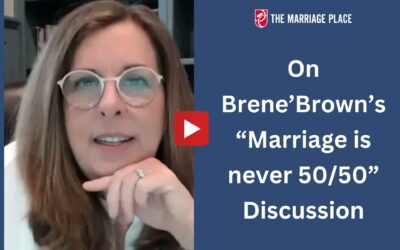 I bet many of you have already seen the recent Brene' Brown video making the rounds where she calls out the myth of marriage being a 50/50 partnership.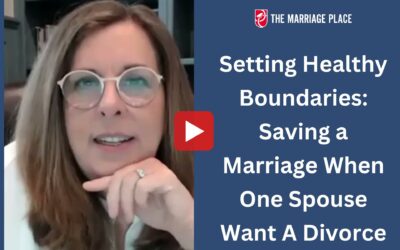 I get asked a lot how to save a marriage when one spouse is leaning out or is contemplating divorce. Everybody's situation's different, but what I'm seeing a lot lately is very concerning to me.