Not Having Sex?
6 Possible Reasons for a Sexless Marriage
March 8, 2016
You Are Not Having Sex.
At least that is what the statistics report.
Married couples are simply not having sex.
A marriage is considered sexless if the couple is only having sex on average once a month or less. By some reports, 15% to 20% of marriages are sexless.
It isn't just the women who are saying no, either. There seem to be plenty of men who are avoiding physical intimacy with their wives. 20 to 30 percent of men and 30 to 50 percent of women say they have little or no sex drive. — USA Today
The "low sex" category is even greater.
This means having sex once or twice a month.
While there is no specific guideline on how much sex is the right amount, couples who have it on average of once a week seem to report the greatest levels of satisfaction in their marriages.
I work with couples every week, and I'm amazed at how many of them are going months and years without sex. Years!
I just don't think we are talking enough about this problem.
These types of marriages can go on this way until the partner who wants to have sex has had enough, and gives the ultimatum that the relationship is over unless the problem is dealt with. That's usually what it takes to get the lower desire partner in my office.
There are many reasons why a couple is not having sex.
A low sex drive can certainly have a physical and biochemical component. Hormones play a huge part in how much you want sex. Some women have problems with painful sex as well. But honestly, physical reasons are rarely the cause for the sexless marriages I see in my office.
Sometimes it is an undisclosed affair or emotional infatuation with someone else. But most often, it is something going wrong in the relationship dynamics of daily living. Here I've listed the ones I come across most often.
Six Possible Reasons Why You Are Not Having Sex
Number One: You're too busy and too tired
Sex comes from abundance. When you are depleted, there is nothing left to give. Some spouses are parents, students, volunteers and employees. There simply isn't enough energy for sex and that is a problem. If this is your situation, you may have to be strict in protecting your time and resources and become a master at saying "no."
I'm the worst at self-care, so I get it, but I also know when I don't leave enough margin in my life for relaxation, I usually hit a wall that forces me to slow down. So these days, I'm forcing myself to have down time.
Number Two: There is resentment in the marriage
I see this one a lot. If your spouse isn't wanting sex, ask yourself this question: "What has my spouse been wanting or needing from me that I am not giving?"
Does your wife want you to help more around the house?
Does your husband want you to curb your spending?
Resentment can start with the little things, and if they aren't dealt with openly, the resentment will eat away at passion. Trust me on this one.
Just because it isn't a big deal for you, doesn't mean your spouse isn't upset.
I just met with a client who now wants a divorce because he doesn't feel in love with his wife. She really hurt his feelings 10 years ago, and he never worked it out with her. He never even told her his feelings were hurt. He built up so much resentment he shut her out emotionally. Resentment kills relationships! Don't let it happen to yours.
Avoid resentment with two simple techniques:
1. Talk about it.
Do not expect your spouse to read your mind, pick up on cues, or just know what you are needing or feeling.
Relationships are about constant negotiation.
If something isn't working for you, re-negotiate!
2. Put action behind requests.
If your spouse isn't willing to meet you in the middle, stop settling for less and getting angry about your position. Learn how to set limits without being controlling that will actually protect the relationship.
Number 3: Criticism and Complaints
I see a lot of critical spouses.
When women are critical of men, it almost always kills the men's sex drives.
Men have so much performance anxiety anyway. If a man feels heavily criticized by his mate, he will shut down. Besides, who wants to take their clothes off around someone who is never satisfied?
If you are in a sexless marriage, pay attention to how much complaining or criticizing you are doing.
Don't approach your partner from a position of complaint which focuses on what they are doing wrong or not doing well. Instead, focus on what you like and ask for more of that.
For example, if your spouse is coming home late without a heads up, instead of saying "You never let me know when you are coming home!" Instead say "When you call me and let me know you are running late, it tells me you value my time, and that makes me feel loved by you."
Number Four: Bad technique
I've said this a hundred times and I'll say it again:
For a man to have good sex, he just requires a woman who looks and acts like she is enjoying it.
For women to have good sex, she requires good technique.
Great books on sex to explore:
Number Five: Porn Addiction
Porn is often linked with lower sex drives. The irony here is that it is often used by couple to enhance their sex lives, and in the beginning it sure seems to do just that. But this is a danger zone. Marriage doesn't solve pornography use, but pornography can destroy a marriage.
Curious to know what happens when you look at porn? Click here to learn more about the studies being done on Your Brain On Porn.
Number Six: A Needy Partner
When a partner is emotionally needy, it drains the relationship quickly.
If you are depending on your partner to bolster your self-esteem, to frequently reassure you that you are ok, or to help you manage your own emotions on a regular basis, you are too needy.
It is very likely that you and your partner are co-dependent and that is a big problem. Co-dependence creates addictive relationships that can become toxic. I recommend Pia Mellody's Facing Codependence.
Are you in a sexless marriage? Time to make a change.
Sex is important.
If you or your partner feels you aren't getting enough of it, something needs to be done.
I've never yet met a couple where the high desire spouse wasn't feeling resentful and angry about all the sex he or she wasn't getting.
The low desire spouse has all the control, and it doesn't feel good to be constantly rejected.
Then all non-sexual physical touch also goes away.
The low desire spouse is afraid to cuddle because they don't want it to lead to sex. They are afraid a back rub will "lead to something else," so you wind up in a marriage without any physical affection!
I've seen many couples where one of them really doesn't care to ever have sex again. If this is your partner, it may be time to give them an ultimatum.
Do it before you don't care anymore.
I've seen too many times when the rejected spouse put up with it, until they finally decided they wanted out and nothing could persuade them to try again.
There simply was too much hurt and rejection.
And the irony is the lower desire spouse almost always says, "I didn't know it was that painful for you. If you had told me years ago, I would have changed something".
If you are in a sexless marriage, and you are unhappy about it, raise the alarm and do it LOUDLY!
Contact Us
Contact us and let us work with you to help you build a healthy sexual relationship. If you aren't local, our coaches can work with you over the phone – which some clients prefer because it feels more anonymous to them.
Just stop ignoring the fact you are not having sex!
Ready to Have a Conversation
A lot of the therapy work I do is helping couples and partners understand what their contributions to the relationship are, and how they can start making changes for the better, specifically with communication. Specifically, when communicating with your spouse, it's important to make sure that you are not part of the problem, but part of the solution.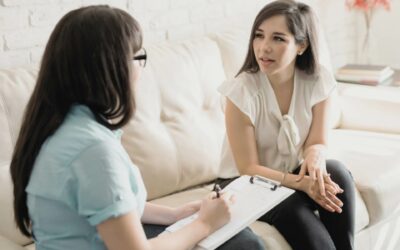 Marriage counseling can be a very effective way to work on your relationship, but what if your spouse is not willing to attend sessions with you?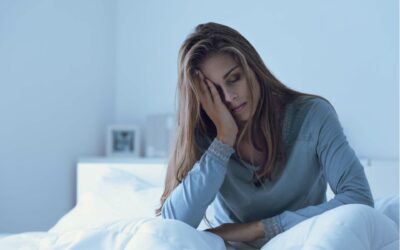 I think one of the hardest things for couples to deal with after they say "I do" is realizing that they're going to struggle with sex. Specifically, how often they have sex. It seems like before you're married, everybody's on board and it's all hands on deck, so to speak. But after marriage, things change and it can be really difficult to navigate through those changes.