Do Ultimatums in Marriage Work
Marriage Advice for those who are unhappy, married and miserable
July 30, 2015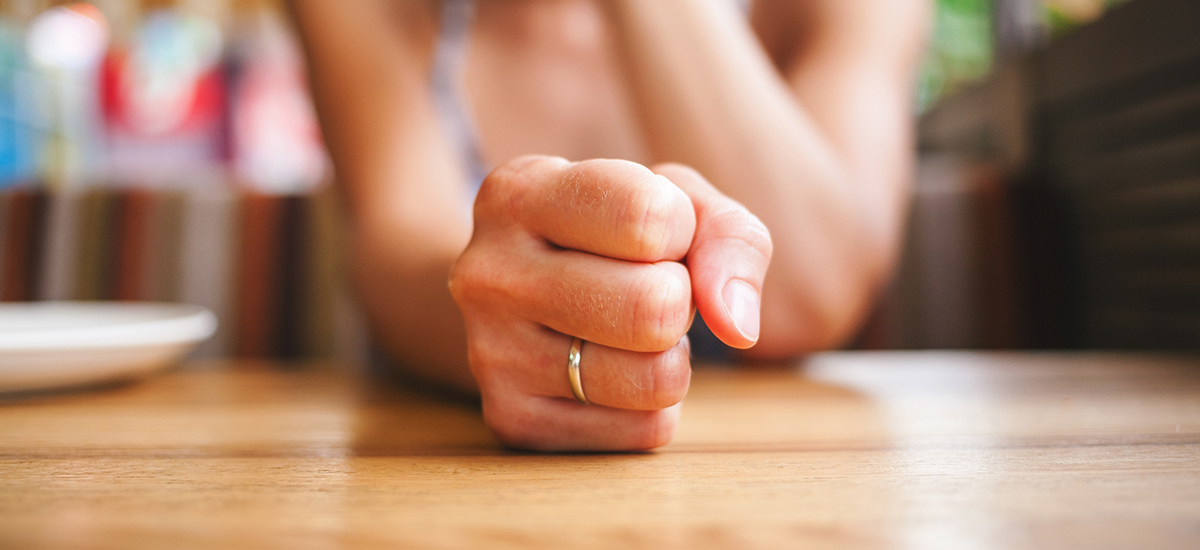 If I told you that setting an ultimatums in marriage can be one of the smartest things you can do for your relationship, would you believe me? In fact, Ultimatums can be necessary and the only way to save a marriage. Click To Tweet And yet I find that most people are either reluctant to use them, or don't really know how to use them and end up making a big mess.
When Are Ultimatums in Marriage Necessary?
Ultimatums become necessary when your partner pushes against your bottom line and refuses to take whatever steps are necessary to make things right again.
Your bottom line is the place where you cannot continue to feel safe, secure and respected in a relationship as long as certain behavior goes unchanged. It's the place where you feel you can't continue in this relationship if something doesn't change.
Sometimes, ultimatums are the only way we can protect ourselves and the relationship.  If your husband is an alcoholic who refuses treatment, how can you protect yourself?
You can't make him do the right thing.
You can't control how much he drinks.
But you can control what you will tolerate.
You can control how much misery you endure and how long you wait for him to see how his behavior is destroying the marriage.
Ultimatums in Marriage are Scary
We want the relationship to work.  We love our spouse even though they are hurting us. And we are scared that the ultimatum will force the relationship to end.
If we really are at our bottom line that means we know we can't continue on if things don't change.  Since we can't control our spouse's behavior, it is very possible we will be forced to follow through with the ultimatum.
This is terrifying, so we avoid using the only real power we have and instead we explode in anger or implode into hopelessness and depression. When we explode, we feel more powerful as we tell our partner we aren't going to take this anymore and we threaten to leave if things don't improve.
Because our actions never match our words, we are actually only becoming even more powerless.
We are teaching our partner that we don't mean what we say.
It becomes easy for our partner to make nice for a while to appease us and then go back to the behavior that is destroying the relationship.
Or worse: for our spouse to disregard us entirely like the teacher on Peanuts…"wah wah wah" or the "nut job" who overreacts.
I am often telling my marriage counseling clients that getting so angry and making meaningless threats doesn't mean they aren't taking it anymore.
It means they are taking it, but taking it angrily.
All that anger will destroy the relationship even if the offending behavior does not.
Either way, they will continue to live in a miserable marriage until they are willing to set an ultimatum or the relationship continues to erode until there is nothing left.
What I like about ultimatums is that it shows your partner that you really do mean business, and it gives them the chance to clean up their act sooner rather than later.  (Later is oftentimes too late.)
The most common reason women leave a marriage is that, for women, the longer the resentment builds up, the greater the chance she will shut down.
When her partner does change, it no longer matters to her.
By the time he's willing to change, she's already given up.
Had the wife spoken up and given a meaningful ultimatum earlier in the conflict, it could have changed the outcome drastically.
Do Ultimatums In Marriage Work?
Yes! There are two possible outcomes in each ultimatum situation.
The first is the most desirable.  Your spouse gets it and has to come to terms with the possibility of losing you.  This forces him/her to confront their bad behavior and make changes and repair.  The relationship is on a fast track to healing.
The second outcome is the one we feared would happen.  Our spouse refuses to acknowledge their contribution to the destruction of the relationship or work to repair it.
But even this is a win because I promise you, this is the eventual end you would have come to anyway.  It's a win because you haven't spent years in misery and whittling yourself down to a nub in the process.
You know sooner rather than later that this marriage is destructive and doomed to fail.
The Difference Between Ultimatums and Boundaries
I think it is important to understand the difference between ultimatums and boundaries.  Every healthy relationship has boundaries.
I'm not going to be happy if my husband comes home from work grumpy and bites my head off.  If this happens frequently, I will set a boundary or limit.  I may stop greeting him at the door, or I may choose to eat dinner alone on those nights.
I will protect myself respectfully, but I don't see this as worthy of putting the whole relationship on the line.
Boundaries are necessary to navigate daily stresses and annoyances. Click To Tweet Ultimatums are the big guns.  You only use them for truly relationship-threatening behavior such as abuse (of any kind) or infidelity.
Using ultimatums for boundary issues is a huge mistake.  If you use them inappropriately, you will become the controlling, abusive partner in the relationship.
Using Ultimatums in Marriage: Real life examples
Joe and Emily: Life with an alcoholic
Emily believed that her husband Joe had a drinking problem.  She begged and pleaded and tried to change him, but nothing worked.  Because of his drinking habits, Joe lost his job, and Emily felt hopeless about the whole situation.
During our counseling session, I helped Emily work on an ultimatum.
Emily calmly told Joe that he had two weeks to find a 30-day treatment center at an inpatient clinic for alcoholics.  And after that, he would need to sign up with a sponsor for Alcoholics Anonymous.
Joe tested Emily's resolve and didn't seek treatment within the two week time frame, so Emily packed up the kids and went to stay with her mother.
Joe checked in to a  treatment center the next day.
Joe finished his treatment and enrolled in AA with a sponsor, and he is doing very well these days.
In this extreme case, Emily knew something had to change, and she put her marriage at risk.  In the end, they were able to work through their issues and make a profound difference in their marriage.
Matt & Lisa: A sexless marriage
Matt and Lisa came to see me because they weren't having sex.
They had been married for 25 years and it had been 5 years since they last made love.
Lisa simply wasn't interested.  In fact, she never really enjoyed sex.
She was happy to live as roommates, but Matt was becoming increasingly frustrated. He was tired of the endless rejection and felt Lisa was being selfish.
In my office, I established there was no physical or emotional reason Lisa was refusing sex. She wasn't depressed.  She had a complete physical and all was normal.  There was no history of sexual abuse or trauma. She said she just had a lower sex drive than her husband.
I explained to Lisa there was a difference between a low sex drive and going 5 years without sex!
Matt was more than willing to explore different techniques that might increase pleasure and fun for both of them, but Lisa wasn't interested.
In fact, she didn't want to come to counseling with him either.
She clearly stated that he was the one who was unhappy so he could find a way to get happy or he could come to counseling alone.  She was fine.  So even without my prompting, Matt decided to make himself happy and told Lisa he refused to live in a sexless marriage.
If she wasn't willing to work on this with him, he wanted a divorce.  Lisa actually did divorce Matt.
I found out later that  Lisa had been having multiple affairs over the years. Matt had no idea until after they divorced.
He was sorry his marriage ended, but he was so glad he finally stood up for himself and for his needs in the marriage.
If you are in a marriage that has hit your bottom line, it may be time to set an ultimatum.
It's scary. But remember, it can be the best way to get your relationship moving in the right direction.  The Marriage Place can help you figure out if it is time for an ultimatum.  We can also teach you how to show up in your marriage in a way that makes it easier for your spouse to want to give you what you need.
Sometimes, pent up anger and resentment creates bottom line issues that can be resolved with counseling.  Either way, we are here to help  you!  Give us a call at 972-441-4432,  or contact us using our confidential online form.  We care about saving marriages!
A lot of the therapy work I do is helping couples and partners understand what their contributions to the relationship are, and how they can start making changes for the better, specifically with communication. Specifically, when communicating with your spouse, it's important to make sure that you are not part of the problem, but part of the solution.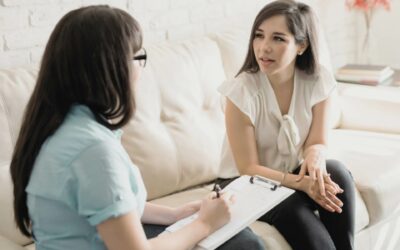 Marriage counseling can be a very effective way to work on your relationship, but what if your spouse is not willing to attend sessions with you?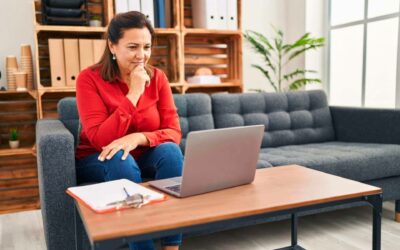 I quickly learned the only real difference in doing counseling virtually versus in person is location. Yes, just location – and because of that difference in location, there are some real benefits to doing counseling virtually.