Does your spouse want out?
Does this sound familiar?
You fear losing your marriage and splitting up your family
You feel frustrated and out of control in your relationship
Your spouse is acting as if they don't care about your anymore
You are hearing, "I love you, but I'm not IN love with you…"
You are fighting hopeless feelings, anxiety or obsessive worry
You wonder if your spouse is having an affair… or find out they are
Other counselors are telling you to give up on our marriage
If so, The Marriage Rescue Program has just the right tools to address the state of your marriage. There's no reason to despair or throw in the towel.
"OUR CLIENTS THAT WORK WITH A COACH WHILE IMPLEMENTING THE TOOLS IN THE BOOK EXPERIENCE THE MOST SUCCESS"
[ KIM BOWEN, FOUNDER AND CEO OF THE MARRIAGE PLACE ]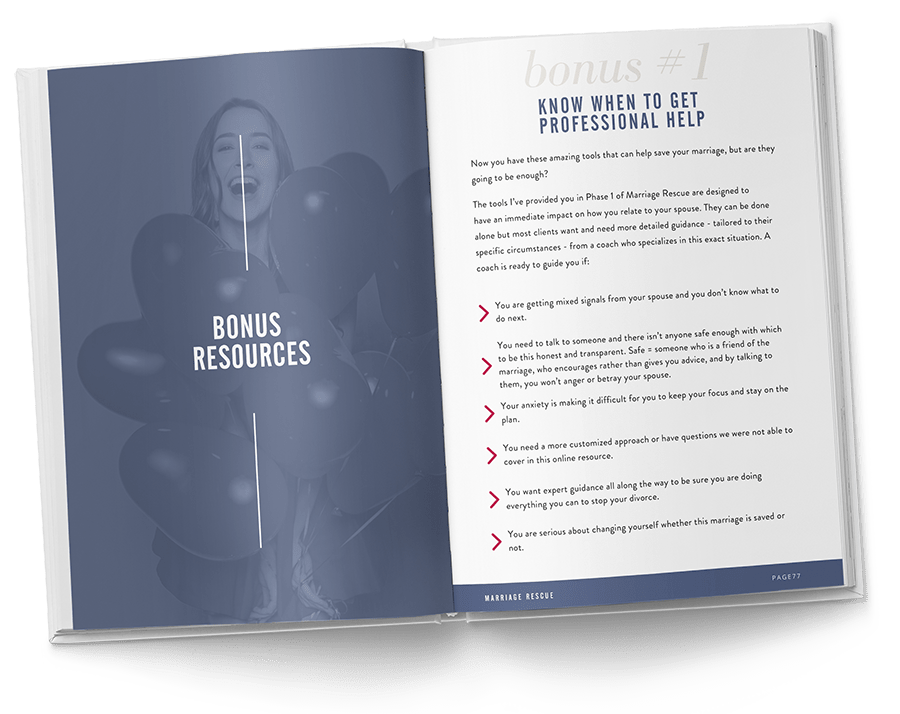 THE MARRIAGE RESCUE E-BOOK
PURCHASE TODAY AND RECEIVE 4 EXCLUSIVE BONUS RESOURCEs!
Your marriage is our passion. That is why we've included 4 Exclusive Bonus Resources within the Marriage Rescue E-Book created specifically to help you start on the path to marriage recovery. When you purchase The Marriage Rescue E-Book, you also will receive these bonuses: "Know When to Get Professional Help", "Boundaries", "Laws of Attraction", and "Emotional Listening Exercise". 
Welcome to marriage rescue
Our promise to you: We will keep fighting for your marriage as long as ONE of you remains committed.
Kim Bowen, founder and CEO of The Marriage Place, lived this in her own marriage.
And now she wants that for you.
Your marriage is our passion.
Your marriage is our passion
ONLINE GOAL-FOCUSED SESSIONS THAT WILL ALLOW YOU TO:
Work on your relationship from the comfort of your home (or location of choice) in a schedule-friendly format
Partner with a coach who specializes in Marriage Rescue who is invested in your relationship and will customize a plan just for you
Gain a clearer understanding of what happened to get you where you are today and how to stop habitual, self-destructive patterns that are pushing your spouse further out of the marriage
Acquire the tools you need to manage your stress, anxiety, and fear and learn ways to reverse the damage your anxious responses have created
Learn what a healthy relationship looks like and build solid relational skills to improve all of your current and future relationships
Leverage the collective experience of an entire team of pro-marriage experts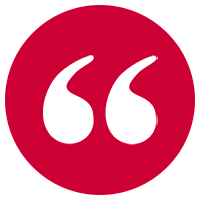 "Working with my coach and using the ebook has made me stronger." – M.P
PURCHASE THE MARRIAGE RESCUE E-BOOK TODAY AND RECEIVE $25 OFF YOUR FIRST ONLINE COACHING SESSION
$150.00