Kim Bowen on The Jennifer Hargrave Show

December 10, 2020
Our very own Kim Bowen appeared on the Jennifer Hargrave show. Check out the episode below.
How healthy is your marriage?
ready to have a conversation?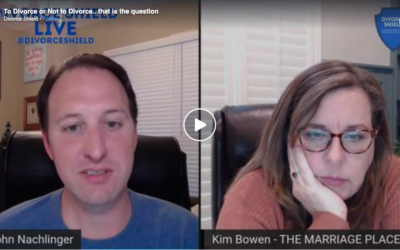 To Divorce or Not to Divorce...that is the question April 6, 2021Deciding whether or not to get divorced will be one of the hardest decisions you'll ever make. Kim Bowen, the founder of The Marriage Place, shares some tools and insights to help you determine if...