What Not Having Sex Does to Your Marriage
January 6, 2017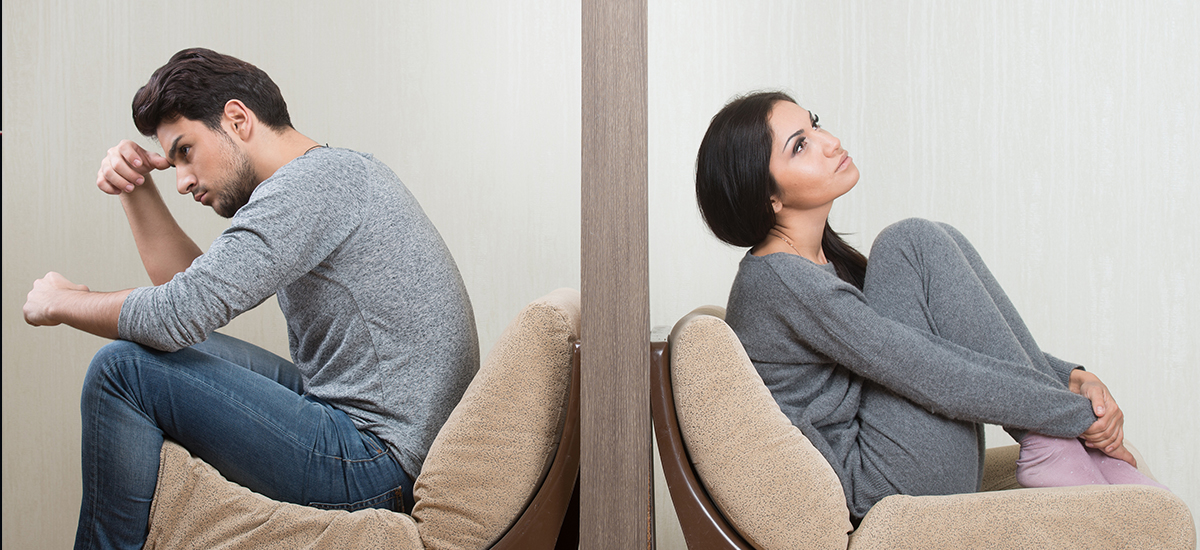 Have questions?WHAT NOT HAVING SEX DOES TO YOUR MARRIAGE: FOR WOMEN WHOSE HUSBANDS WANT MORE SEX
Not Having Sex
A lot of couples I see in my office eventually end up sharing that they're not having sex. Lately, I'm seeing a lot of angry, shut down men. That's a good clue for what is really going on.
When a couple isn't having sex, it is usually the wives who initiate therapy. They feel they are losing their husbands or they are worried because their husband is often angry and irritable. Sometimes they are in my office because the husband had an affair, or because he said he wanted a divorce.
I start the therapy process and eventually it comes out there has been very little sex for months or years. I say eventually because the wife doesn't mention it – she doesn't think it is that big a deal.
She knows they don't have sex often but they get along in every other way and he doesn't complain about it much. The husband doesn't mention it right away because he is embarrassed or even humiliated. What man wants someone to know his own wife doesn't want him?
[convertful id="112948″]
If you aren't having sex in your marriage, it is a big deal.
It means something is off. The longer you ignore this the harder the punch will be when you are forced to deal.
Every. Single. Time. Every single time, the wife is surprised….shocked at how angry and hurt and rejected her husband feels because they aren't having sex. Sure. She admits knowing they weren't having sex. She admits knowing it was a problem for him. But she didn't realize just how much of a problem.
Let me tell you what happens to the guy you sleep with every night when you reject his advances: he feels inadequate.
He questions whether or not you love him at all.
He fears he is disappointing you sexually and that is the reason you turn him down. He feels completely helpless and then starts to resent the hell out of you for putting him in a powerless position.
He may act out in ways to alleviate both his sexual frustration and his building resentment toward you by using porn or having an affair.  He often avoids coming home and works longer hours.
He will justify this by believing you forced him to do it.
Then he may get even angrier with you.
Because he really just wants to be loved by YOU.
At least he does until he is so angry and so shut down he starts to despise you. When it gets that bad, he tries to stay civil but the contempt leaks out at times and this confuses you. But it also helps justify to you that it is ok not to have sex. After all, who wants to have sex with a jerk?
All of these intense feelings are going on under the surface and you are oblivious to how much pain he is in. Partly because he has not been direct enough in telling you. But partly because you don't want to see his pain.
When he has tried to talk about it, you have responded by telling him "all you want is sex." This infuriates him and widens the chasm between you. It makes him feel hopeless and he thinks if all he wanted was sex, he sure wouldn't be here with you.
Then he notices that you have also started pulling away from non-sexual physical affection. You stiffen when he hugs you. You give him "push off" kisses that let him know you don't have the time or desire to linger. At some point, to protect himself, he comes to accept this is his "normal."
He is trapped in a sexless marriage.
And he starts to detach.
This is the point most men leave the marriage.
Men Not Having Sex: Here's How to Talk With Your Wife
If this is happening in your marriage, wake up now! Guys, if this sounds like your situation, be direct with your wife about your feelings.
Let her know that something has to change. Tell her how much pain you feel and how much it hurts to feel so rejected time and time again. Don't hide behind your embarrassment or humiliation.  You aren't the only man who feels trapped in a sexless marriage.  I see it all the time.  Your only way out of this is to speak up or leave.  Leaving may seem easier but it rips the family apart.
Stay respectful, but tell her! If she doesn't get it, force the issue by making an appointment for the two of you to talk with a marriage expert. If she doesn't want to join you, go alone.  Don't make the excuse that you have tried to tell her.  Every couple I've seen in this situation has a wife who tells me she didn't know things were this bad.  You haven't told her directly enough until you put the marriage on hold in other ways to get her attention.  Don't be afraid to find out exactly why you aren't having sex.  Whatever the reason, there is very likely a solution but you may never resolve this without some answers.
Have questions?
Interested in working with us?
Women Not Having Sex: Here's How to Respond
Ladies, there are a lot of reasons why you may not desire sex or desire sex with your husband. Ignoring the problem and avoiding sex is the coward's way out. If you don't like the quality of sex, talk about it, go to therapy, read some books together. Fix it.
If there are emotional issues that dampen the mood, deal with those also. It is natural for you to not desire sex if your husband is inattentive, controlling, critical or abusive.  If this is happening in your marriage, you have some big problems to address.  Use this opportunity to make things better.  If you love your husband, find a way to deal with this because one day you may get an ugly surprise.  You may think all those "not tonight" moments aren't that big a deal, but I promise you, they come with a price.  Your husband needs to know you love him.  He views his sexual needs as a huge part of the marriage deal.
Call us or contact us online, and let us help you figure out what you need to start enjoying sex with your husband again. But if you keep avoiding the issue, you may find yourself discussing these things with a divorce attorney instead.
Not Having Sex is a big deal!
It's time we start talking about it and learning how to enjoy each other more. It is heartbreaking to see the pain that not having sex is causing couples.
Stop the misery and get some help. At The Marriage Place, we can work with you to help you figure out why you aren't having sex–and even better–help you enjoy it!
Stop the misery and get some help
A Note from Kim: Sex is a hot topic for a marriage counselor and it's something I've written about a lot. This particular one however, has struck a chord with a lot of you, as I've received literally hundreds of responses from readers of this single post alone. Perhaps it's not surprising that many are from men – men who feel the words are speaking directly to them and their sexless marriage. But I also hear from a lot of women – a lot of equally passionate and very frustrated women who have taken offense at my words because in their respective marriages, the roles are reversed. This article was written to specifically address one situation (and one situation only). I routinely see in my practice – angry, frustrated men who want more sex and their wives who don't realize how the lack of it is impacting their spouse and the rest of their relationship. It is not intended to be a "one size fits all" answer for every sexless marriage; nor is it intended to blame the women. It is simply an insight into the dynamics for some sexless marriages, with the goal being to learn and grow as a couple. For those interested, I've also written a companion piece addressing this issue from the wife's perspective of wanting more sex. When Your Husband Doesn't Want Sex.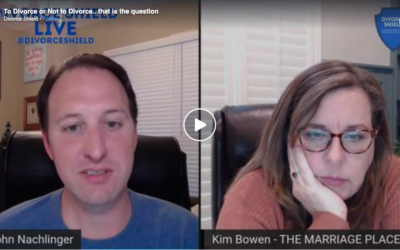 Deciding whether or not to get divorced will be one of the hardest decisions you'll ever make. Kim Bowen, the founder of The Marriage Place, shares some tools and insights to help you determine if…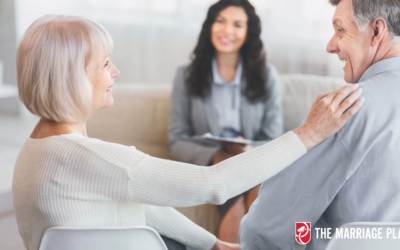 The reality is a good percentage of marriage counselors are at best "marriage neutral". Now, that may sound appealing to you at first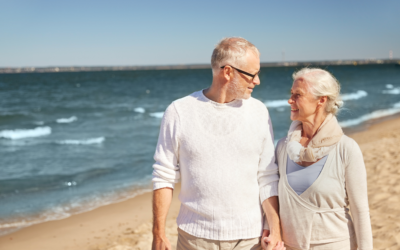 "Til' death do us part," remains in most wedding vows today despite high rates of divorce and separation. This is because although marriage can be difficult, most couples enter it with the full intention of spending their lives together, even when a percentage of them don't.
We use the term 'lovespan' to refer to the longevity of marriage.