How Shame Ruins Your Life, and How To Change It
February 18, 2016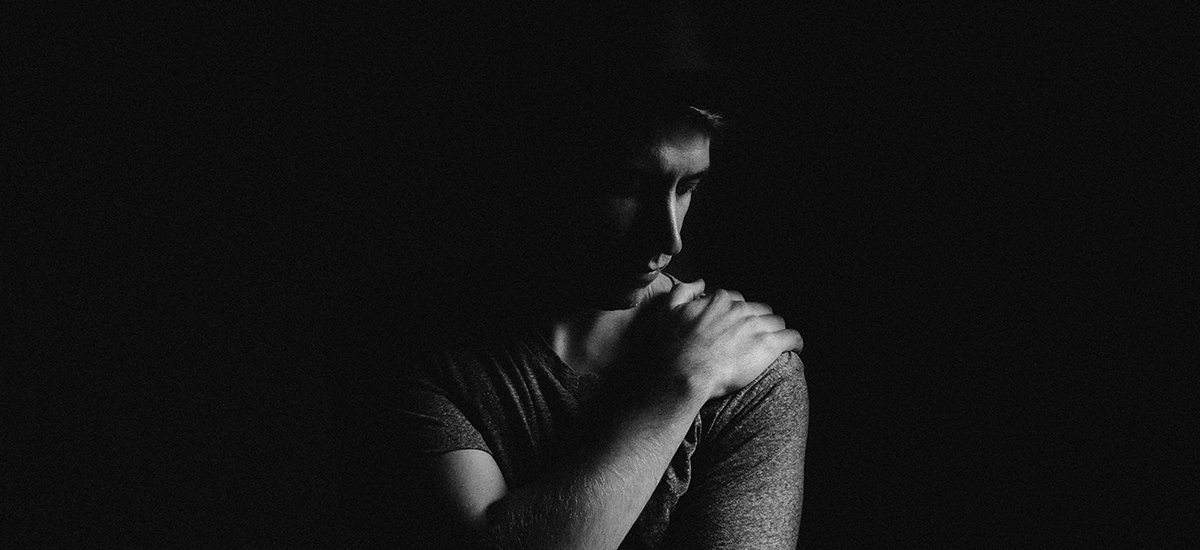 I hate shame, and I hate cancer.
Want to know the correlation?
I hate cancer because it kills by ravaging the body and leaves families without dads, mothers and siblings.
It is difficult to treat, and it sometimes goes undetected until it is too late.
Shame is emotional cancer, and I hate it just as much, if not more than cancer.
I hate it because it ravages the soul and steals lives as quickly or as slowly as cancer.
I hate shame more because no one wants to talk about it, so it goes undetected for months, or years, or forever.
It robs lives when it whispers lies into our minds that we are defective and broken. And because of that, we are somehow less-than.
But unlike cancer, shame is…well…shameful.
Unlike cancer patients, no one gathers around the infected and brings food and comfort. If everyone knew that shame can be just as deadly, perhaps we would all be more watchful and compassionate.
But shame can ravage more than a person's soul.
Shame will sabotage relationships–especially romantic relationships
Shame causes us to fight our way out of responsibility.
We have to deflect and deny accountability because it hurts too bad.
We can't just admit when we have done wrong, because our shame takes us to dark places we are afraid we will never escape.
So we minimize our bad behavior.
Shame also filters everything that comes at us through a lens of contempt.
Our spouse may want to simply point out an area where we need to improve, but instead, we feel attacked.
We can't hold ourselves in warm regard, so we force others to mirror back to us that we are good enough. If they fail to do that, we get angry or lose interest in them.
---
The best I way I know to illustrate shame is with client's stories.
(Names and specific details are changed to protect privacy.)
Brian isolates himself because he feels undeserving of love
Jennifer is married to Brian. They have two kids, and everyone loves each other in this family. But Brian is moody and this causes problems. He is often irritable with the kids and snaps at them for no good reason. He spends a lot of time in the bedroom alone watching TV when the family is together. He says he is just an introvert, and that there is nothing wrong, but his family misses him and wants to spend time with everyone together.
When they can coax Brian out of his shell, he can be playful or he can be mean. No one ever knows which Brian they will see. Brian is so closed off. He won't discuss what he's thinking or worrying about. His family just feels more and more distant and no one knows what to do.
Shame is a toxic part of this family. What his wife and children don't see is that Brian has a lot of shame. He doesn't think he deserves his family and he believes they will all be much better off without him. He isn't suicidal, he just doesn't want to be around others when he is feeling the toxic effects of shame so acutely.
Even though Brian is the one feeling the shame, it affects his entire family. His kids don't know his withdrawal is about Bryan's issues. Like all kids, they assume it is because he doesn't love them. Bryan's wife believes he doesn't love her enough either. Now Bryan's shame transfers to all of them as a carried feeling. It is one way shame passes down from one generation to the next.
Bill tries to drink his shame away
Serena is married to Bill. Bill has three to four drinks every evening but refuses to consider he has a drinking problem–he just needs the alcohol to unwind. Sometimes Bill does get excessively drunk, and when he does he embarrasses everyone in the family
At his worst, he will call someone stupid or shout humiliating things, but this doesn't happen often enough to concern him. He gets angry when his wife insists he stop drinking. That's because Bill is using the alcohol to self-medicate.
Bill is very defensive. When his family points out his drinking is embarrassing to them, he gets angry. He insists they are all too sensitive. When I meet with Bill alone, I see the shame that he bears. His wisest self knows he is failing his family but he avoids taking responsibility because he already thinks he is a terrible person. He hides from the truth and keeps drinking to shut out the voices in his head that tell him he isn't good enough or smart enough. He just wants everyone to leave him alone, so he uses anger to keep them away.
When I confronted Bill on his behavior, he was angry with me. He threatened to walk out and never come back. I told him he could absolutely do that, but I felt sure he was about to lose his wife and kids. I also told him that I knew he could look at himself and see what his family needed him to see: that he was hurting them and he could do better.
Bill sobbed on my couch and all the shame and humiliation he felt came pouring out of him. Bill was told he was worthless his entire life. He didn't want to live this way any longer. Before he could make any real improvement he needed to go through our Breaking Free workshop. This workshop was the beginning of a new life for Bill.
Sandra had an affair because of shame
Mark is married to Sandra. Sandra is a stay-at-home with three small kids,  while Mark is a successful professional who works long hours. Sandra loves her kids but she gets bored staying home all day. She has a college degree in philosophy but doesn't think that will help her get a job. She doesn't know what fuels her passion or purpose in life and she feels lost and alone.
Mark is always working and when he is home, she feels he is critical of her and how she spends her time. She admits she doesn't do a very good job of cleaning and cooking but she just can't motivate herself to care. She thinks Mark is brilliant but believes she has never lived up to her potential. Mark's mother doesn't like her either. Sandra reports that her mother-in-law is very critical and thinks Sandra takes advantage of her son, Mark.
When I met Sandra alone, I discovered that she has an inner critic that echoes the messages she got growing up. She is simply not enough. Not smart enough. Not pretty enough. Not fit enough. Not perfect enough.
Sandra went on a weekend trip with her girlfriends and met a man in a bar. This man paid her attention and made her feel special. For the first time in her life, she experienced the thrill of infatuation. She fell into a sexual and an emotional affair that lasted several months. But the guilt started to destroy her. She began fantasizing about driving off a bridge and ending it all. Her husband found out about the affair and her life fell apart.
Mark wants to work on the marriage, but Sandra is having a difficult time forgiving herself. She has shame attacks regularly. Until Sandra deals with the root of her insecurities and feelings of worthlessness, she will flounder around feeling lost and disconnected.
---
These are three different couples to help you see how shame can show up differently in relationships. Shame can manifest itself in isolation, anger, or self destructive behaviors. It keeps you a prisoner to lies that restrict your happiness and joy.
When shame is at its worst, I see clients who are unable to function in their daily lives.
Examples of how shame can manifest itself at the lowest point:
It causes depression even to the point of being suicidal.

Drinking to numb the pain – longing for relief from the misery of feeling unloved and unlovable

Binge eating or shopping excessively.

Viewing porn to numb the pain.

Engaging in extreme risk taking behavior to keep the adrenaline flowing

Using prescription or illegal drugs

Self-mutilating behavior like cutting or hitting hard objects with bare hands. Feeling physical pain often lessens the intense emotional pain shame causes.
How Do Shame Attacks Work?
Everyone makes up stories. When someone says something or shows us behavior, we assign meaning to what we see and hear. If we have a shame core, the meaning we assign is often negative and critical.
For example, if I hear my husband slam a door I have options in how I filter that event. One is to think he simply wasn't paying attention and used too much force in shutting the door. I might check in with him to see if he is ok. I could also assume he was mad at me. Then I could think of some reason he may be mad and start to get angry at him. If I am someone who has a lot of shame, I would have a distorted filter so I would tend to take offense easily. Now we are off the races. All because I made up a story about a slammed door.
This is how shame frequently trips us up in our relationships causing us to imagine harm that is never intended.
Shame also enables us to get in relationships with people who aren't good for us because it is someone who is more broken than we are and it is all we feel we deserve.
Or, shame keeps us stuck in a bad situation because we don't have enough esteem to demand something better.
So we live with the bully, the addict, the serial cheater, the abuser.
Shame comes from childhood trauma
If you struggle with shame, somewhere in your childhood you were told or treated like you were not precious and valuable, like you didn't matter.
Some of my clients who have shame battles are quick to tell me they did not have abusive childhoods.
Shame expert Pia Mellody defines trauma as "anything less than nurturing."
Childhood trauma, big or small, creates shame
The big T's of trauma are the overt abuse situations you expect:
beatings, sexual abuse, being told you are stupid.
But there are the little t's of trauma:
Those are the situations where we didn't get enough hugs and cuddles.
We had a parent who had to work all the time and couldn't be there enough.
We were bullied in school or had parents who raged and fought all the time.
We may have had a parent who died or divorced.
Think of anything that made you feel minimized or shoved aside.
So basically, (by this definition) childhood trauma is the human condition because no one had the perfect childhood.
As a result, many of us have developed a shame core that resides just below our unconscious. That shame core infiltrates our unconscious and our conscious and causes us to have thoughts and feelings that inhibit our well being.
A counselor's struggle with shame
I struggled with shame for most of my young adult life. This shame made me frequently depressed and anxious.
I would have a shame attack and would spend weeks in bed hiding from the world. I even became suicidal several times. No one who has met me in the past few years can believe what a mess I was at one time in my life. But I did learn how to conquer shame and so can you!
Pia Mellody developed a process for inner child work many years ago, but I had never heard about it. I fought for my mental health by using some of the same principles as Pia's model, but I wish I had known about it because it would have helped me immensely.
To fight shame, you have to confront the lies you tell yourself and replace them with the truth even when you don't believe it is the truth. You have to look at every story you make up about events and challenge them for truth.
Trauma work isn't about blaming our parents for being less than perfect. Most parents do the best they can, and so we focus on impact not intent.
Inner Child Work can help you deal with shame
The Marriage Place offers a 3-day Breaking Free Workshop that involves looking at your childhood trauma and processing it in a way that rewires the way the brain functions. This is a powerful, life-changing three days that can help you deal with addictions, shame, anger, depression and anxiety.
If you knew you had cancer, you'd treat it, right? Don't let shame eat away at your chance for a full life. Contact us today.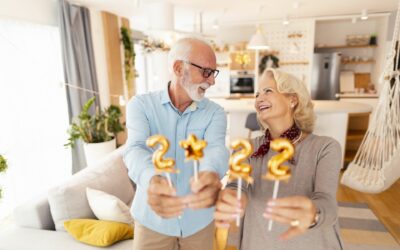 The start of the new year usually signifies new beginnings. For most, this may normally be for personal resolutions like losing weight, reading more, or saving money. However, don't forget about your marriage!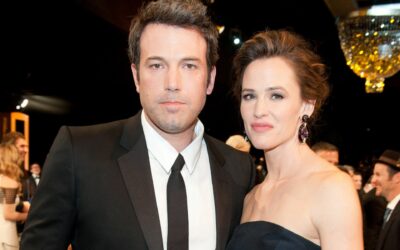 Have you heard the news?
Ben Affleck says he would probably still be drinking if stayed married to Jennifer Garner. WOW! That's a lot to lay on someone who you say you still care about and with whom you have created offspring.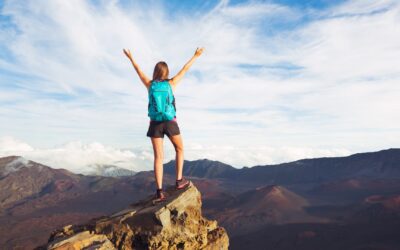 My Day Made! Jul 7, 2021Being a marriage therapist is easy...said no one, EVER! It is hard work. It is delicate work. It is emotional work. It can come with some of the lowest lows, but also has some of the highest highs. Like today, when clients who you helped FIGHT...