Can You Handle The Truth? Taking Criticism Well
December 28, 2015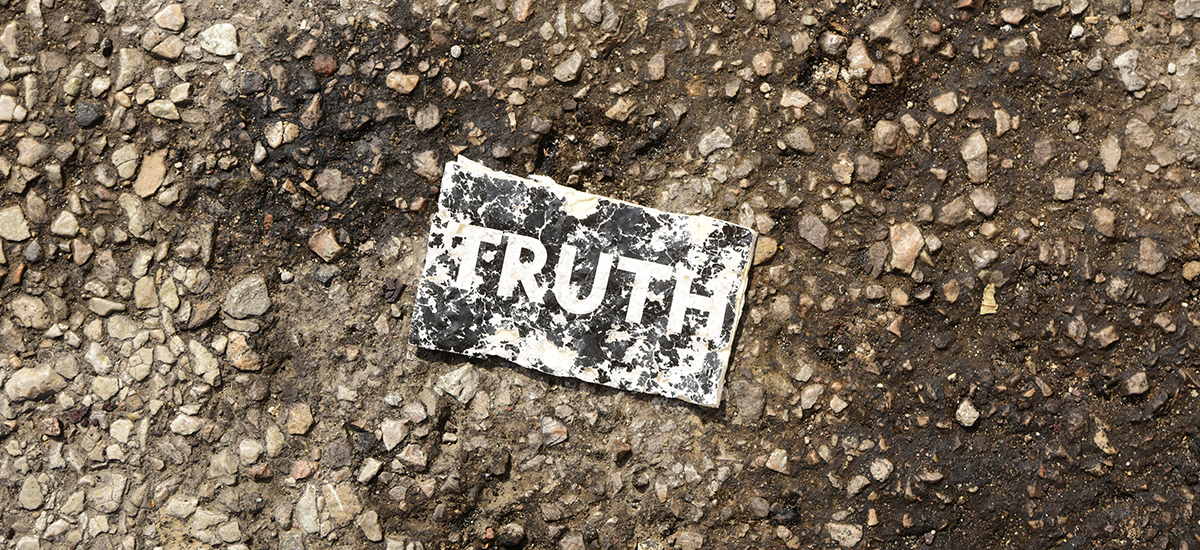 Do you know how to hear feedback with grace?
There was a time when I couldn't hear criticism.
I was easily offended and very defensive.
When someone tried to tell me I was wrong or had hurt them in some way, I would immediately justify my actions, minimize them or dispute the facts.
It wasn't that I didn't believe I had flaws. I would frequently admit to being very flawed. You can sound very noble as you paint yourself with broad strokes of imperfection but the grit is in the details.
I could put someone else under a microscope but wanted to keep my own specific transgressions at a distance.
Even just writing this makes me feel, well, yuck.
Admitting you are flawed is very different than holding yourself accountable for those flaws.
Click To Tweet
I was so defensive because I had a very fragile sense of my own worth.
When someone gave me tough criticism, I sank into despair.
I easily dropped into toxic shame–that place where I felt worthless and broken.
To avoid feeling so badly, I avoided honest feedback.
I didn't realize then how self-indulgent it is to go to toxic shame.
Think about it: if someone tells you something about yourself you don't like, and you sink into despair, you still aren't holding yourself accountable. You are beating yourself up but not changing anything.
In essence, you are sending out the message that you are too fragile for the truth. You are either expecting those around you to soothe you and minimize your actions or enabling them to avoid confronting you. Or both.
Married couples who can't take criticism land in my office all the time.
Couples dance these same steps over and over. I see it in my office. Charles and Mindy are a particular couple I have in mind. (Names have been changed to maintain confidentiality.)
Charles is a bully. He is big and loud.
When something doesn't go the way he thinks it should, he yells and curses until his family caves.
Mindy is scared of Charles. Not physically–as far as I know, he has never raised his hand to anyone. But his yelling is just as intimidating to his family.
Charles is like a lot of bullies. He is very charming and playful when he isn't raging. He comes across like a big, lovable teddy bear–until he shows his claws.
And this is how he justifies his bad behavior. Since only his family sees this other side of him, he is well liked by everyone. He often reasons that his family is overly sensitive because he has no problems with anyone else.
Standing up to a bully
After working with Mindy, she was finally able to stand up to Charles. She stopped letting him have his way and when he would yell, she would set limits on how much she was exposed to that behavior. This infuriated Charles even more. He said he felt attacked and that Mindy was controlling him!
When Mindy told him he was a bully and why, instead of looking at his behavior and feeling remorse, he pouted. He moped around the house for days. He gave everyone the silent treatment.
He took every opportunity to let everyone know that he was apparently a big, bad ogre. Sometimes he appeared to get it and would cry and ask her why she stayed with him if he was so bad. He did everything but actually change his actions.
See the self-indulgence? When you wrong someone, true remorse says, "I'm so sorry. What can I do to make you feel better?"
Charles is saying "If what you say is true, I'm a terrible person. What can you do to make me feel better?"
Being able to hear the truth is a gift you give yourself and those you love.
Click To Tweet
Defensiveness breeds shamelessness.
Giving and receiving feedback increases intimacy in such a powerful way. I cannot underestimate the importance.
Charles and Mindy will never have a truly intimate relationship until Charles can hear what Mindy is trying to tell him AND he holds himself accountable for it.
Right now, Mindy is willing to wait and see if Charles can let go of his defense mechanisms and allow himself to be vulnerable, and if he will accept her vulnerability. I don't know how long she will wait in this holding pattern.
Charles is on borrowed time but it doesn't have to be that way. He is risking losing everything he holds dear just because he will not hear the truth.
Are you married to someone who can't take criticism?
If you are married to someone who cannot hear the truth, I feel particularly bad for you. That's a tough situation. But you aren't stuck. Mindy is learning how to set limits on bad behavior.
There is more conflict, but Mindy is getting stronger each day. One day, I believe Charles will have to face the truth or face living alone. But Mindy is more at peace today than any other time in her marriage. Only she can decide if that is good enough.
You need to be able to hear feedback to keep you grounded. Otherwise, you will become shameless.
Shameless people are obnoxious, intrusive, immature people.
The first person who comes to mind when I think of shameless is Donald Trump. He offends in outrageous ways. Whether you love or hate him, you know he is offensive. He needs someone in his life who is willing to tell him the truth and set loving limits on his outrageous behavior.
How a therapist learned to receive criticism and feedback
I learned how to hear criticism and it completely changed my life. It taught me how to be more relational to others, including towards my husband. It also taught me how to be more relational to myself! I no longer dip into toxic shame on a regular basis. I have learned to accept that I am imperfect and it is ok to be imperfect.
Giving and receiving feedback takes skill and practice.
Click To Tweet
I learned how to give feedback in my therapy training, but I didn't learn how to receive it until a therapist confronted me. It was ugly. But it was also life-changing.
How to give feedback well
When giving feedback, always ask if someone is willing and ready to hear your opinion. Never force your feedback on anyone.
Once they are ready for it, state your feedback without a lot of emotion. It's so much easier to hear tough criticism if you aren't angry when you speak your truth. Just state the facts and do so without judgement.
And no name calling, please! Not if you want to give the person on the receiving end even a remote chance of hearing you.
How to receive feedback well
When receiving feedback, fight the urge to defend, minimize or rationalize. Just hear them.
Then run it through 3 filters:
Is it true?
Is it untrue?
Is it questionable?
If it is questionable, find out more information. Ask for examples. Once I have more information, I then have ask myself again if it is true or untrue.
If it is true, make amends if you can and be gentle with yourself. You are human and you are going to mess up.
If it is untrue, step back emotionally. Do not try and convince the feedback giver they are mistaken. They are allowed their perspective. When I experience this, I detach my emotions and I also detach from convincing the other person it is untrue. They are allowed their own opinion and perspective. Sometimes we have to agree to disagree.
If the person giving the feedback has been hurt by your actions or attitude because they misunderstood or misinterpreted the situation, gently let them know you had no intention to hurt them.
Staying accountable with new skills
I never want to go back to the self-indulged ducking and dodging that kept me blind to how others saw me. To make sure I don't go back, I have people in my life who hold me accountable.
When I hear, "Are you open to some feedback?" I view it as a gift. Even though what I'm about to hear may be painful, seeing how someone else is viewing me is priceless. When I hear feedback, I go through the process I described above. I ask myself, "Is it true? Is it untrue? Is it questionable?"
Instead of being defensive, I brace myself and hang on for the deep dive in the intimacy pool. I listen for the truth in what they are telling me, and I remind myself it is ok to be imperfect.
I make amends when and where I can and I resolve to do it better next time. Then I thank God for putting people in my life who will tell me the truth.
This process keeps me grounded. It keeps me from being shameless. It keeps me relational so that the people in my life feel closer to me. I'm willing to hear their truth.
As a result, I feel stronger and more secure.
My relationships are closer and more intimate. And now, I am very adept at appropriately giving honest feedback to others. And that's a gift too! Because I am no longer putting up with bad behavior or building resentment toward others.
Are you defensive when it comes to criticism?
If you are the person who is defensive, I know how you feel. It can be scary to admit you have an ugly side. But guess what? Everyone has an ugly side. Not looking at it only allows your ugly to get uglier.
Be brave. Clean yourself up. Wash off the shamelessness. When your family sees who you really are, chances are they will love you more not less.
They may stay where they are now because they are afraid or intimidated, but that isn't love and intimacy. And somewhere inside of you, you know that. It feels cheap because it is​ cheap.
Come out from behind your wall and see if they love you more. It is possible you will be rejected. But that's why intimacy is so messy and scary and real. It is unpredictable and involves other flawed human beings. All you can do is show up as your best self. But the reward is worth the risk.
I promise.
There's help for learning how to manage criticism and grow intimacy in relationships
We can help if you or someone you are in relationship with can't hear the truth.
Our coaches and counselors are trained in telling you the things about yourself that others see but don't feel safe to tell you. We do this with compassion and without judgment–and then we will hold you accountable. That's our gift to you.
See also: 4 Ways to Shut Out Your Spouse (including bullying and the silent treatment) and When Your Spouse Always Gets Their Way 
Interested in working with us?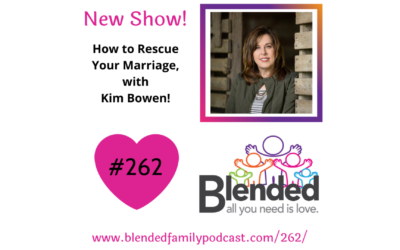 KIM BOWEN is a licensed professional counselor who offers relationship therapy through her company, The Marriage Place. Her blogs and newsletters have been featured in various publications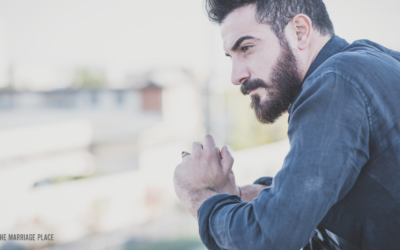 Fighting for your Marriage January 04, 2021Holidays are tricky. For some of us, the holidays represent family time and fond memories. For others, however, this time of year is just hard. We are reminded of the loved ones we've lost and relationships that are broken....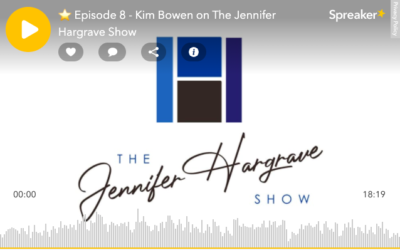 Kim Bowen on The Jennifer Hargrave Show December 10, 2020Our very own Kim Bowen appeared on the Jennifer Hargrave show. Check out the episode below.Listen to "⭐️ Episode 8 - Kim Bowen on The Jennifer Hargrave Show" on Spreaker.Need help in your marriage? Click here to...